Pages to Projects – March 2022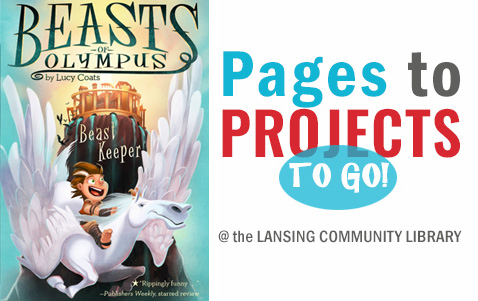 This month we will read Beasts of Olympus by Lucy Coats. From the publisher:
Ten-year-old Pandemonius, Demon for short, has been plucked from his quiet, normal life in a small Greek village to become the beast keeper at the Stables of the Gods on Olympus. The job soon becomes much more than scooping up after the beasts. The immortal creatures are being hunted by the warrior-hero Heracles, and it's up to Demon to save them.
Project: Mythical Beast Scratch Art
Materials include:
1 scratch-art mythical animal
Stylus
Copy of book (yours to keep)
Sign Up
All kits have been claimed. Thank you to those who participated!