Lansing Community Library Center (LCLC)
LCLC opened its doors in 2001 in response to a growing interest from local residents in local library services. The center started as a designated reading room of the Tompkins County Public Library (TCPL) and was housed in the old Town Hall. In fact, all the books were borrowed from TCPL, and a dedicated volunteer staff ran the entire operation. Over the next seven years, LCLC grew into a public library owned and governed by the Lansing Community.
On February 26, 2007, the Friends and volunteers of LCLC opened the doors to a newly expanded and renovated library. The project was fully paid for by the Friends of LCLC through grants and donations. The new building gave the Lansing community a debt-free, handicapped-accessible library that featured:
a children's room for reading and programming;

a community meeting room;

a periodical and reference room;

administrative space;

storage areas;

and 25% more book space than what was available before renovations.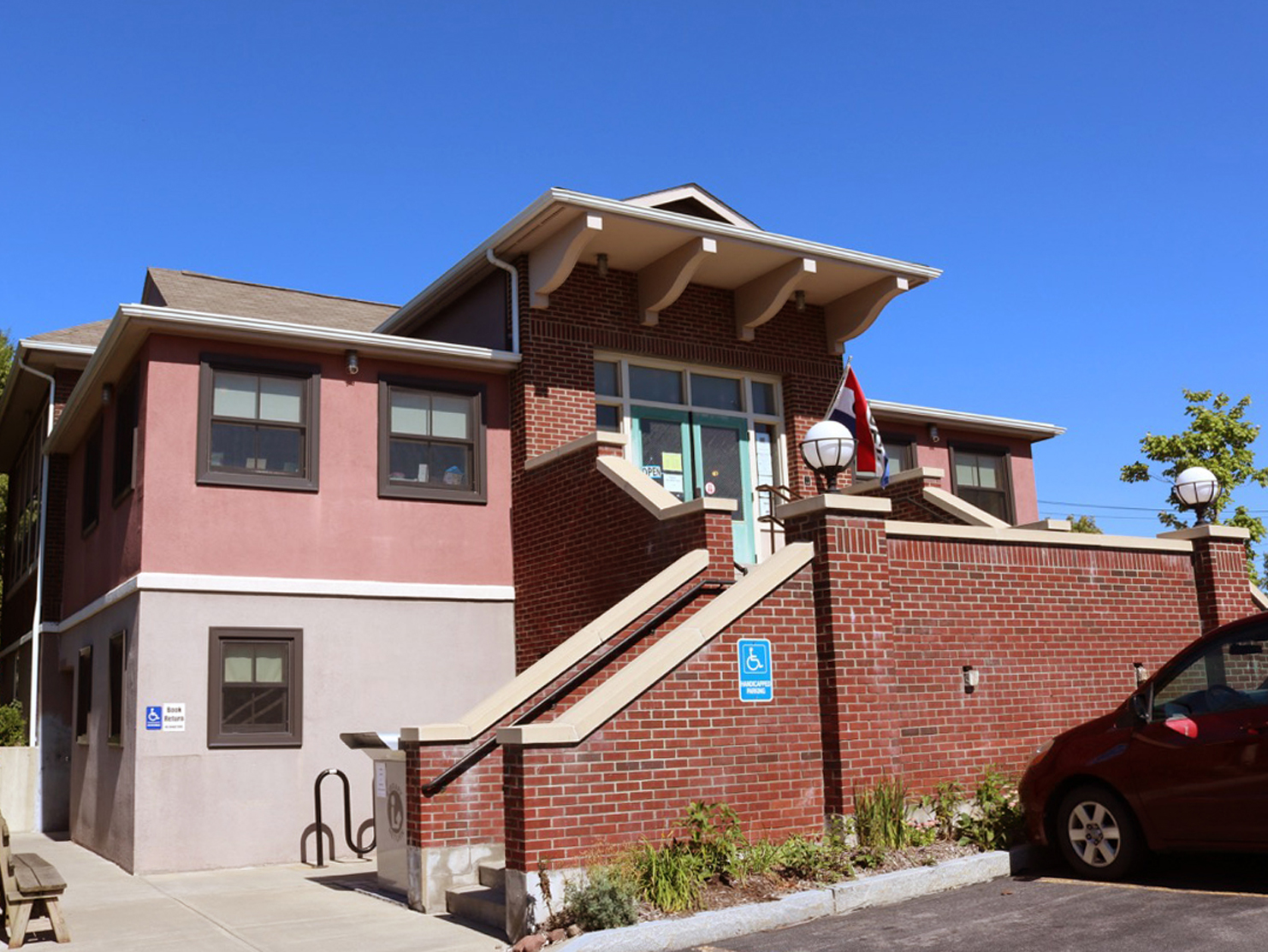 Becoming Lansing Community Library (LCL)
On December 11, 2007, the residents of the Lansing Central School District voted to permanently establish LCLC as a school district public library, now called the Lansing Community Library (LCL). The mission of the library was and is to benefit all residents of the Lansing Central School District. A nine-member Board of Trustees was elected to oversee the finances and maintenance of the library. In 2008, LCL became a member of the Finger Lakes Library System and received a provisional New York State Charter. Most exciting, LCL hired its first Library Manager, Susie Gutenberger, in October 2008.
In spring 2009 LCL became a full member of the Finger Lakes Library System's integrated library database. This system allows library staff, volunteers, and patrons online access to holdings in LCL and the other 33 libraries of the Finger Lakes Library System. Additionally, the Library now features:
public computers and free wireless Internet access to all patrons;

holdings of over 36,000 books, DVDs, audiobooks on CD;

public meeting rooms;

adult and children programming;

art exhibitions;

reading corners; and

access to every library in the Finger Lakes.
LCL has become an exciting and integral part of the Lansing landscape!
Mission
The mission of the Library is to maintain and improve the quality of life for the citizens of the Lansing community. We do this by providing access to information, cultural resources, and opportunities for personal enrichment through our library resources, programming, and events.
The Library is dedicated to providing informational, educational, and recreational reading for users for all ages. We provide expertise and access to current technology to ensure equal access to high-quality library services, materials, personnel, and facilities.​
The Lansing Community Library will always seek to have a dynamic dialogue with the residents of the Lansing area to ensure that it is addressing community needs.