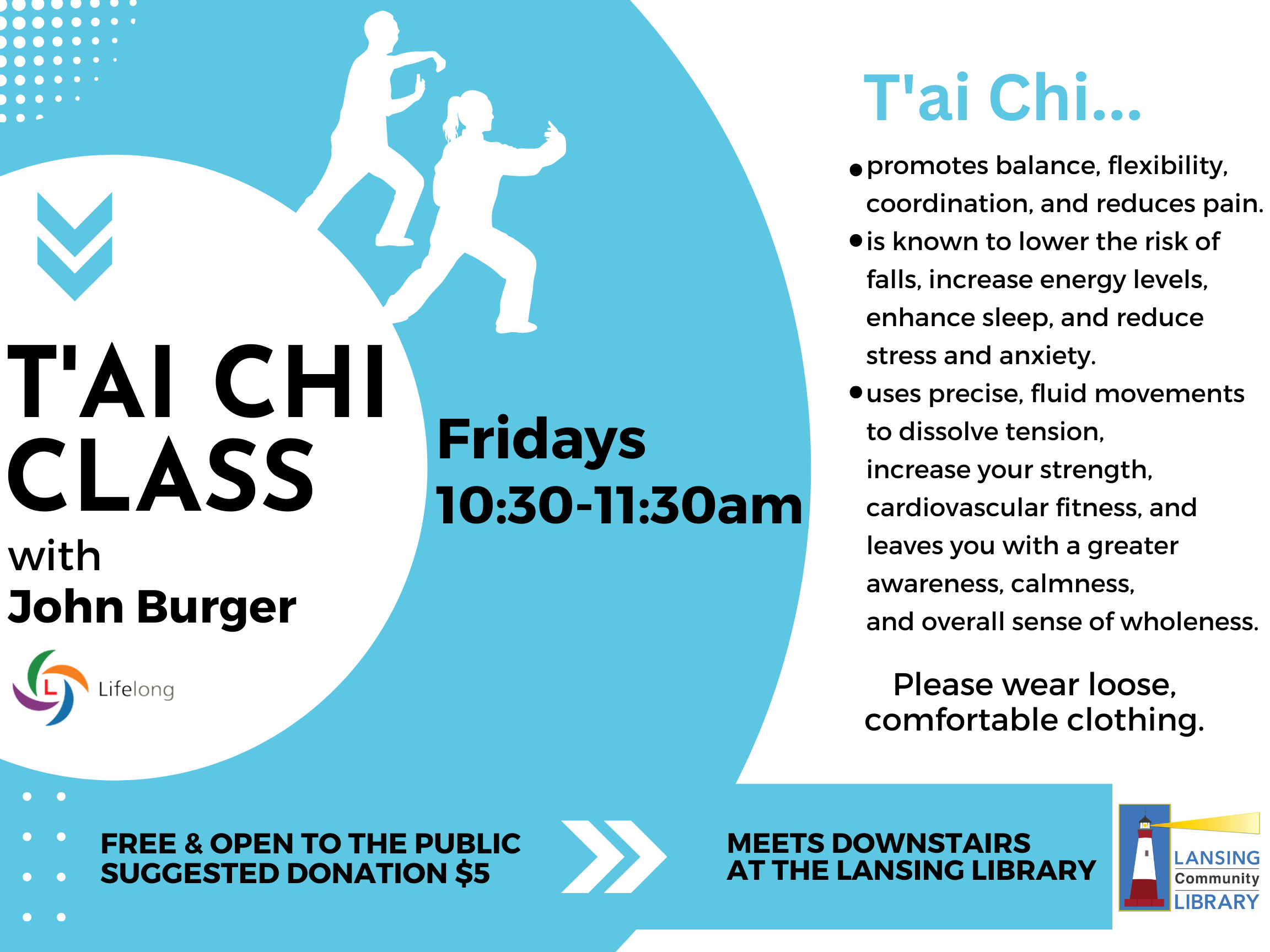 T'ai Chi Classes with John Burger
T'ai Chi Classes with John Burger from Lifelong are back!
Classes will be held on Fridays from 10:30am-11:30am downstairs in the Lansing Community Library.
Classes are free and open to the general public. Suggested donation $5.
Please wear loose, comfortable clothing.
T'ai Chi promotes balance, flexibility, coordination, and reduces pain.
T'ai Chi is also known to lower the risk of falls, increase energy levels, enhance sleep, and reduce stress and anxiety.
Using precise, fluid movements, T'ai Chi will dissolve tension, increase your strength, cardiovascular fitness, and leave you with a greater awareness, calmness, and overall sense of wholeness.